---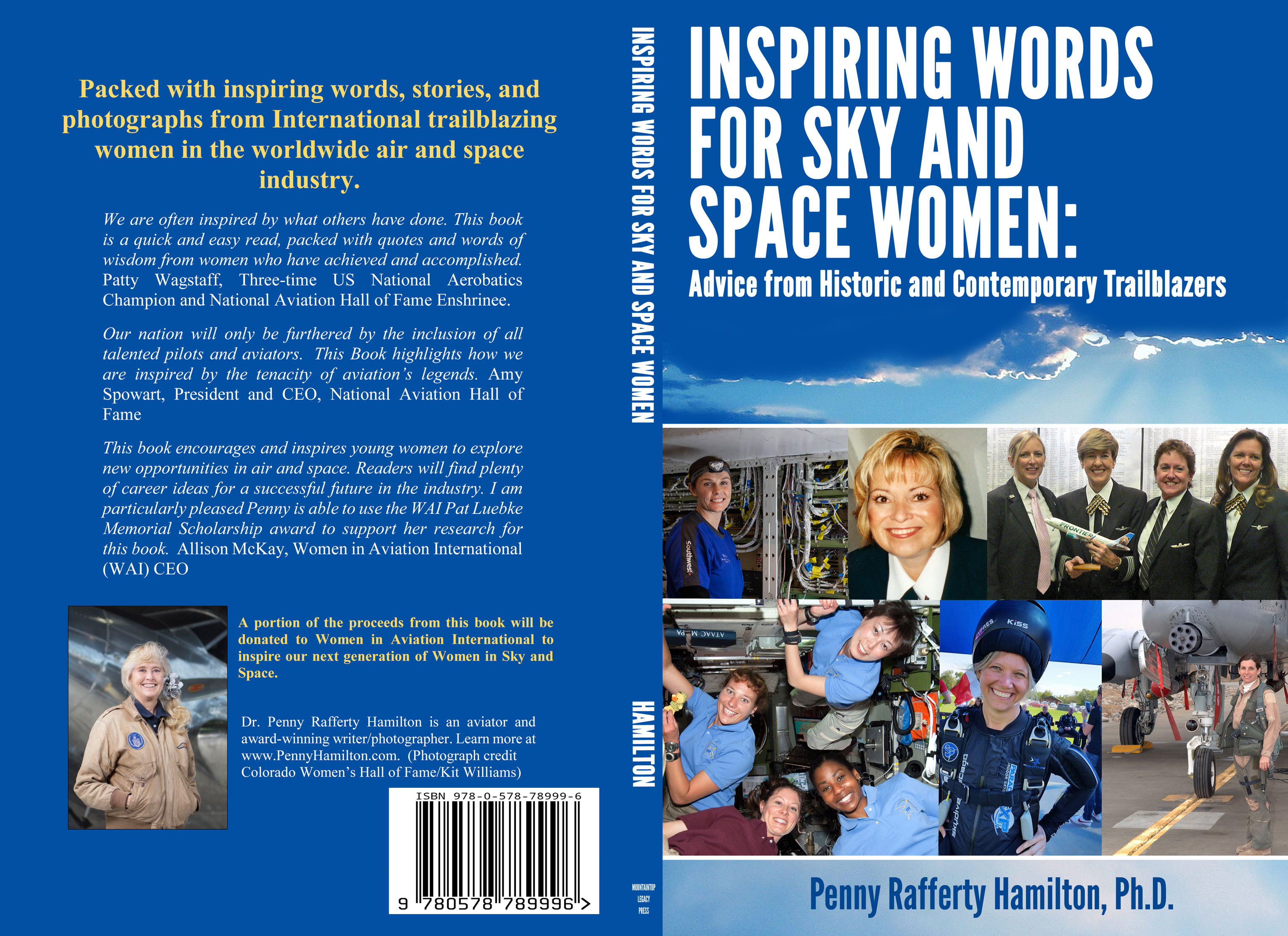 This new book is packed with powerful words from women whose aviation and space exploits have made them "household names" in air and aerospace history. But the book also includes inspiring stories about brave women aviators and female aircrew members about whom not enough has been written. Famous or forgotten, their stories are collected in easy-to-read vignettes or quotations from which future generations of young women will find inspiration to chart their own course into the skies and even into outer space. This book is full of practical career and life tips from trailblazing women in all of the many careers in aviation and aerospace. These are "her stories" about women who possessed not only flying or executive talent but also true grit to take their place in an industry in which women were not always welcome. These are authentic stories that will inspire women to take to the skies via any number of aviation and space-related careers. A portion of the proceeds will be donated to Women in Aviation International to inspire a new generation of Sky Stars.
ISBN: 978-0-578-78999-6
PRICE:
Paperback: $15.99
Ebook: $3.99
---
Praise for Inspiring Words for Sky and Space Women
We are often inspired by what others have done. This book is a quick and easy read, packed with quotes and words of wisdom from women who have achieved and accomplished. Patty Wagstaff, Three-time U.S. National Aerobatics Champion and National Aviation Hall of Fame Enshrinee.
Our nation will only be furthered by the inclusion of all talented pilots and aviators. This Book highlights how we are inspired by the tenacity of aviation's legends. Amy Spowart, President and CEO, National Aviation Hall of Fame
This book encourages and inspires young women to explore new opportunities in air and space. Readers will find plenty of career ideas for a successful future in the industry. I am particularly pleased Penny is able to use the WAI Pat Luebke Memorial Scholarship award to support her research for this book.
Allison McKay, Women in Aviation International (WAI) CEO
---